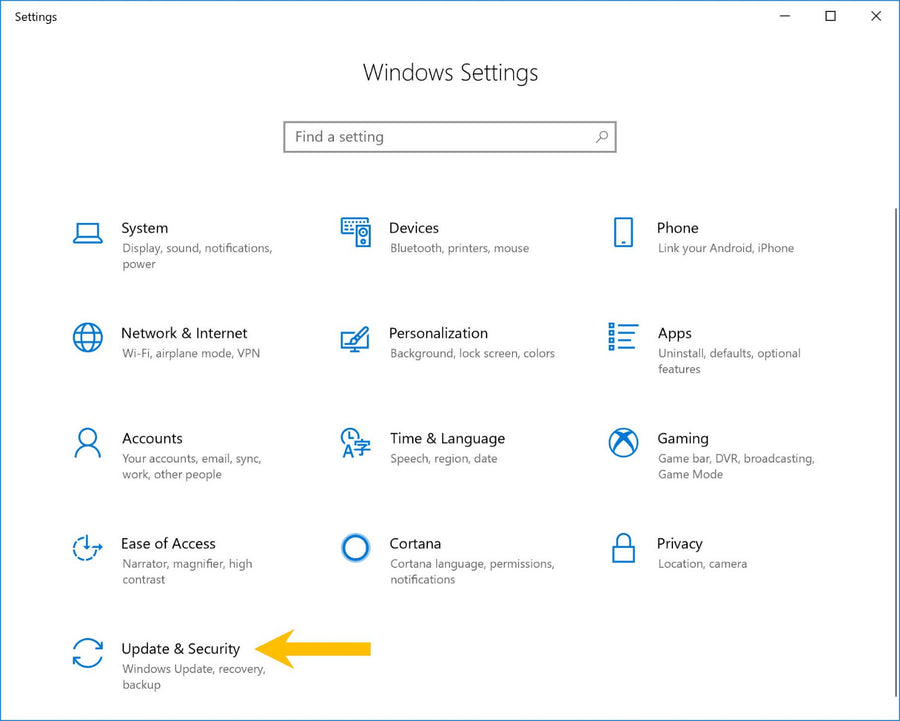 Using Windows update to find missing device drivers
If your computer is running rather sluggish, for example, slow at booting up, programs taking too long to execute or in the worst-case scenario it does not boot up at all, this does not always indicate a hardware issue. On most occasions the issue is software related caused but not limited to the following:
- Failed Windows Update
- An incompatible hardware driver
- A recent hardware change
- Incompatible Software
- User error (for example not shutting down the PC correctly)
Windows 10 Reset
The quickest and easiest way to resolve this issue is by doing a reset.
Method 1
If your PC boots up into Windows, ok and you just want to restore it back to how it was when you first received it. Follow the instructions below:
1.  Goto the Search box on the bottom left of the taskbar and type in "System Reset. Alternatively Right-click the start menu and choose "Settings" then choose "Update & Security  in the left pane
then choose "Recovery" in the left pane
2.  Click Get started under "Reset this PC"
5. Click either "Keep my files" or "Remove everything," depending on whether you want to keep your data files intact. Either way, all of your settings will return to their defaults and apps will be uninstalled.
6. Select Just remove my files or Remove files and clean the drive if you chose "Remove everything" in the prior step. 
Cleaning the drive takes a lot longer but will make sure that, if you are giving the computer away, the next person can't recover your erased files. If you are keeping the computer, choose "Just remove my files."
7. Click Reset when prompted.
8. Click Continue when prompted and Windows should now boot up, however, it may do several restarts before completed.

You may have some missing hardware device drivers on your PC after it has been restored. Please visit this link for a guide on how to update missing drivers.