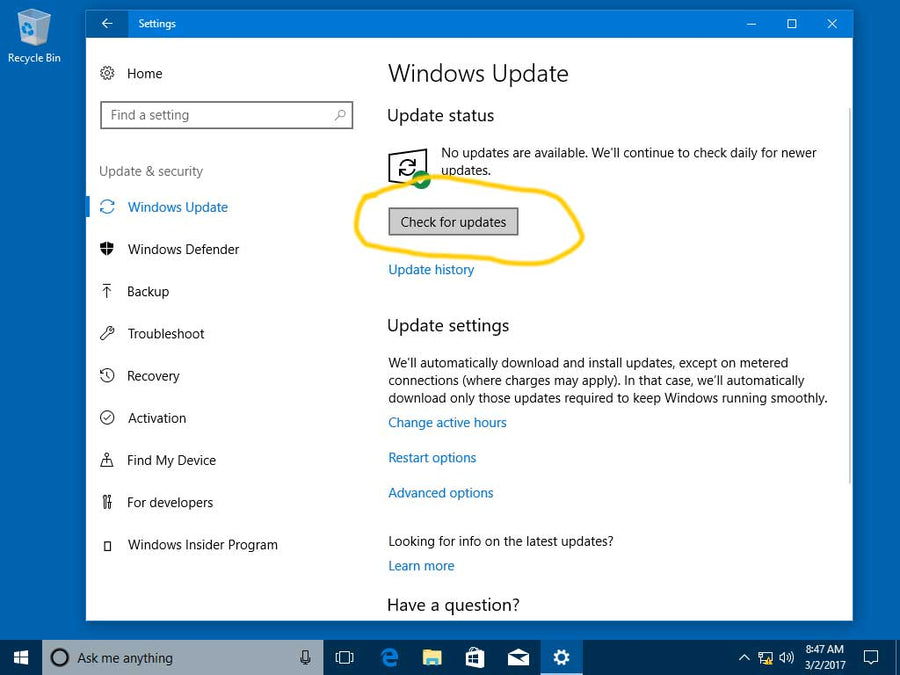 Using Windows update to find missing device drivers
If you have performed a reinstallation or reset of Windows 10 then you may find you have some missing hardware drivers, for example, your graphic card or chipset. 
As long as your computer has an active internet connection, then running a Windows update is normally the easist and quickest method and can be peformed by following the instructions below:
Select the Start  button, and then go to Settings  > Update & Security   > Windows Update . Then click "Check for Updates"
It may take up to 10 minutes or longer to find missing drivers, so put the kettle on, relax and put up your feet while you wait!