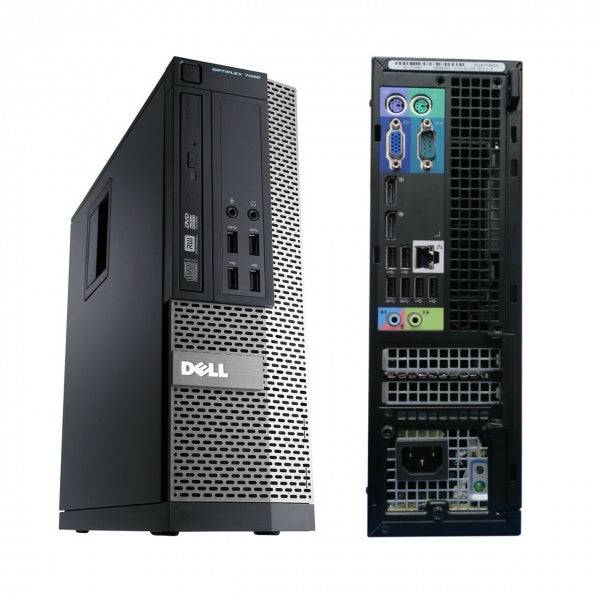 The Advantages Of Buying A Refurbished Computer
 When we hear the word "refurbished", we often associate it with "used" and "questionable quality". However, today's refurbished items can give you an impressive value for the money. Electronics don't have moving parts and as long as they are kept cool and clean, computer parts often last a long time. This can make buying a refurbished computer over a new one a good idea.
With that in mind, we are going to take a look at some of the advantages of buying a refurbished computer:
Save Money- during the COVID-19 pandemic and the rising prices of Bitcoin, there has been an increased demand for powerful computer parts for gaming and cryptocurrency mining. Enthusiasts gamers and miners prefer brand-new components. This means the demand for and prices of used components remain stable. In early 2021, prices of new graphic cards were twice or thrice the MSRP (manufacturer's suggested retail price).
Decent Longevity- reputable sellers of refurbished computers offer components with good longevity. It may still take years before the computer becomes too slow and unreliable to use. If you use the refurbished computer for mostly productivity tasks, browsing the web and casual gaming, its usability will be extended even further. You don't need significant computing power for daily tasks. The only new component in refurbished computers is usually SSDs, which don't have moving parts and perform much faster than traditional hard drives.
Save The Environment- by buying refurbished items, you keep them out of landfills and they can have a few years of additional lifetime. Computers parts are not biodegradable, and they can release harmful chemicals in landfills.
Great Performance For The Money- smart computer buyers always try to get the most performance and functionality out of their money. A good rule of thumb is to get refurbished mid-range components from 2-3 years ago or high-end components from 5-6 years ago. You can buy these refurbished components and they will typically cost less than new mid-range components today. If your budget is more flexible, try to get used high-end components from a couple of years ago.
Easier To Upgrade- many refurbished computers were rebuilt from different used parts. This means that they are easy to dismantle and upgrade. If you need extra storage, you can add a new hard drive or SSD later. If you want to squeeze more gaming performance out of your computer, you can buy a more capable used graphics card later.
Contact Compu-Zone
To learn more reasons to purchase a refurbished computer, contact Microchoice today and shop a wide selection of high-quality computers and accessories.
If you enjoyed this article, please feel free to share it on your favourite social media sites.